It's All About "U" at Duke Chevrolet GMC

---
Duke Chevrolet GMC has been making friends and helping people since 1969 in Suffolk, Virginia. (And the surrounding Hampton Roads areas of Franklin, Windsor, Smithfield, Chesapeake, Norfolk, Virginia Beach, plus North East North Carolina!) After 50 years of being locally owned and family operated, our values have stayed the same: give people the best experience when buying and servicing their vehicles. Our friendly vehicle product experts are here to help guide U to the right vehicle. NO BIG CITY DEALER GIMMICKS - buying a vehicle should be fun and pain-free! We never hide anything; we want you to have the best hassle-free experience each time. Servicing your vehicle shouldn't be a hassle either. Our super friendly service advisors are here to help make sure your vehicle is taken care of to give U many enjoyable miles. We are just a phone call, email, chat, or text away. Have questions? Just reach out so we can help U! It's All About "U" at Duke Chevrolet GMC!
How It Started

---
It all started with Ray Duke. Mr. Duke began his automotive career owning a gas station and trucking business in Carrsville, VA in the 1940s, shipping ammunition and produce during the war. In the 1950s he started selling cars at various dealerships in Suffolk. Eventually, he ended up at Brother's Oldsmobile Cadillac as a salesperson where he worked his way up to running the dealership. In 1968 he had the opportunity to purchase the dealership and did so, renaming it Duke Oldsmobile Cadillac in 1969.
Several years later, his son Eley Duke Jr., joined his dad to help run the family business. The two enjoyed many great years together, selling thousands of Oldsmobiles and Cadillacs in Suffolk and all over Tidewater, as well as to people in North Carolina, Maryland, Washington DC, and as far away as Amsterdam. In 1989 Eley Duke Jr. lost his battle with brain cancer. Several months later, Eley's wife, Lydia, joined her father-in-law at Duke to help the family business.
In 1990 Duke acquired the Buick, Pontiac, and GMC franchises. In 1994 Duke obtained the Chevrolet franchise, becoming the only full-line GM dealer in Hampton Roads. Since that time, Oldsmobile and Pontiac have been discontinued.
In 1997 Lydia's son, Eley Duke III, joined the family business to learn from his Mom and Grandfather. Lydia Duke became President and Dealer in 2002. Mr. Duke retired in 2002 to spend time with his wife Alma and passed away in July of 2004 just after celebrating 60 years with Alma. "Miss Alma" was still a big part of Duke Chevrolet GMC, always asking, "how many did we sell today" in her daily talks with her grandson Eley.
In 2005 Duke completed a major renovation updating the entire facility to better serve our guests. In 2008 Eley Duke III became Vice President. GM announced a new brand campaign, and Duke underwent another renovation in 2013, creating an even more inviting atmosphere for our guests.
In Oct of 2016, "Miss Alma" passed away after a wonderful 97 years. She was the centerpiece of the Duke family, always positive and smiling with words of encouragement. Mrs. Duke was very proud of Duke Chevrolet GMC and its team, and she was most certainly our #1 cheerleader!
In November 2017, we added the Duke Collision Center, located at 3730 Pruden Blvd, just 3 miles from the dealership. Within a few short months, it has been rated a PPG Certified Collision Center, and an ICAR Gold Collision Center, the top certification a Collision Center can receive. We are a Geico Drive-In Collision Center, and we work with every insurance carrier!
November 2021 - After a lot of thought, and due to the size of our dealership, we have decided we will no longer represent the great brand of Cadillac. As General Motors accelerates its EV efforts, we plan instead to focus and reinvest towards the future, and the required infrastructure, to support our Chevrolet and GMC lines and their needed resources.
Although we will no longer be offering new Cadillacs, the team at Duke Chevrolet GMC will be happy to service your Cadillac vehicles well into the future, including any warranty needs. Duke will also continue to offer you the same high-quality, preowned Cadillacs we always have.
Today our Dealership is still family owned and operated. The Duke Team is a great group of friendly people with many years of experience in satisfying our customers' needs. You can learn more about our team on our Meet The Team page. We are consistently one of the top-rated GM dealers in the country for customer satisfaction in both sales and service. But don't take our word; read the Reviews that our customers have written, rating us as one of the top dealers in Virginia.
Our goal is to make sure we provide our customers with the best automotive experience during the sale...and then afterward in our top-rated service center! Because at Duke Chevrolet GMC, "It's All About U!"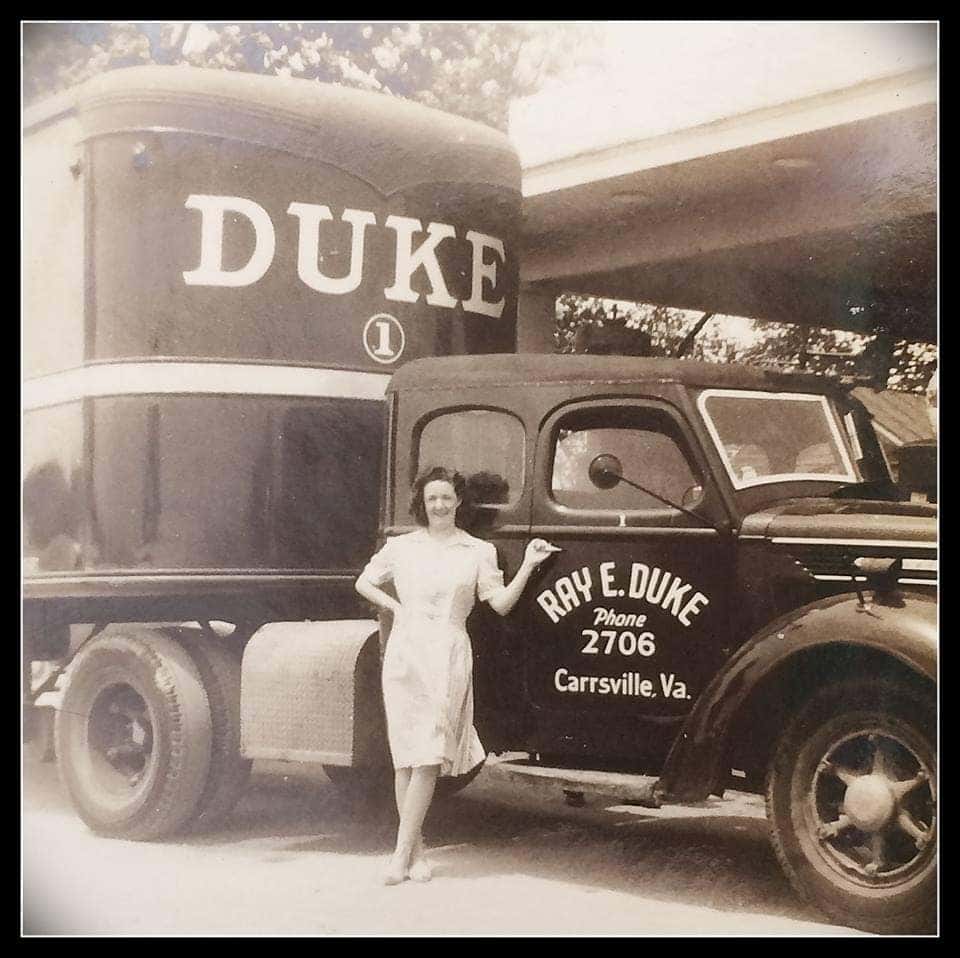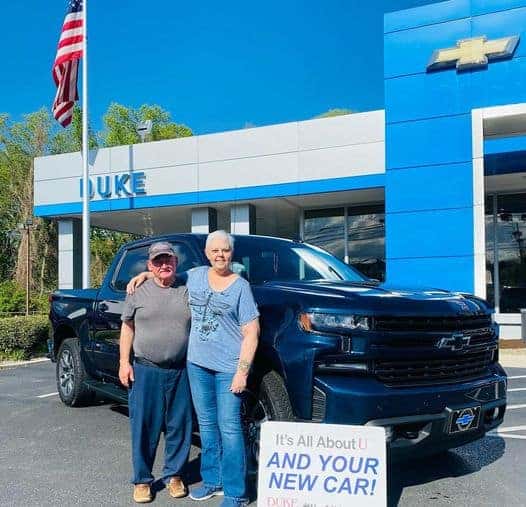 Duke Chevrolet GMC Awards

---
CHEVROLET Genuine Leader
BUICK Select Dealer
GMC Leaders of Distinction
Hampton Roads GM Service Satisfaction Leader
Hampton Roads GM Sales Satisfaction Leader
Virginia Pilots "Best of Suffolk" Winner
1998 Hampton Roads Chamber of Commerce Overall Small Business of the Year
Get Directions To Our Dealership