10 Good Reasons to Buy a CPO Chevy Silverado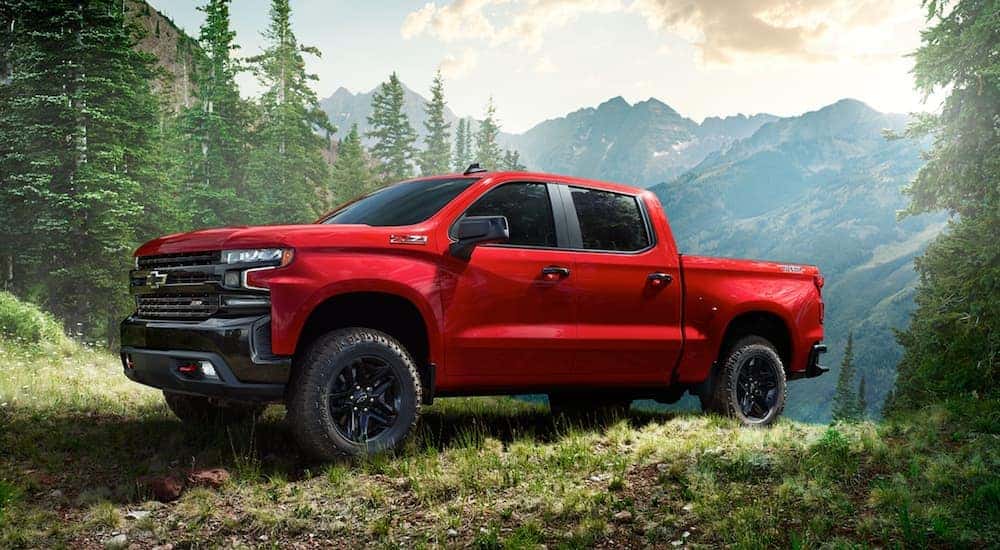 On the fence about buying that new truck? Considering all of the options out there, it can be tough to narrow it down. But look a little closer, and some models will stick out more than others. Think about it, what do you want? Something that can double as a work and play vehicle? Off-roading capabilities for the toughest job? Not to mention plenty of space and comfort for those long days. You'll see that many trucks may tick one or two boxes. But if you want something that ticks most, if not all of them, think about visiting Duke Automotive, your Certified Pre-Owned Chevy dealer, and see what we can do for you.
After all, Chevy trucks like the Silverado 1500 are known for their power and their comfort–which may be why they have been a favorite of drivers for over thirty years. Still not sold? Well, we could give you five good reasons, but narrowing down all the virtues of all the Chevy Silverado is a challenge. So how about we give you ten reasons (in no particular order) why you need that Certified Pre-Owned (CPO) Chevy Silverado 1500 now? Because from start to finish, the Silverado 1500 is one truck that will never fail to impress new or seasoned drivers.
One- Getting to Know You
The Chevy Silverado 1500 is a well-rounded full-size truck. Over the decades, its original square-style cab has gradually been smoothed out, giving the truck plenty of headroom and legroom as well as great cargo space for hauling. Small tweaks with each generation have seen the Silverado's exterior features change with the times while still keeping its overall style recognizable to the public. The first generation silhouette was remarkable when it came to the extended cab option that included rear doors for easy cab access. That took the model to a whole new level with drivers and truck enthusiasts. That kind of ease and convenience is just one feature Chevy trucks are known for.
Two- Under the Hood
While the Chevy Silverado 1500 may be considered a light-duty truck, that doesn't mean it lacks power where power is needed. From the very first generation, the Silverado was made to handle the toughest of jobs by including a heavy-duty V8 engine, which gave the truck a generous hauling capacity of around 8,200 lbs. Much to the delight of drivers, Chevy has only built on that over the decades. The 2020 Silverado 1500 can haul up to 13,400 lbs when properly equipped! And the power doesn't just stop at trailering, but when you look at the horsepower, which begins with a 285 hp V6 on most recent models, you can see the Silverado doesn't fool around when it comes to hauling and towing. With the standard bed having a best-in-class 89.1 cubic feet of space, you shouldn't have any trouble carrying whatever you need to the job site, campsite, and beyond.
Three- On the Inside
Since its introduction to the truck market in the late '90s, the Chevy Silverado has grown with each new generation, making sure drivers have all the interior space they desire. The latest generation hit the market for 2019, and Chevy introduced a whole variety of new features and upgrades to the truck's already impressive package. The matte black trim with chrome highlights frames the touchscreen feature and center controls, giving the features a sleek, modern feel to go along with leather or cloth options for the seats. The color range, the hue of stormy blacks and grays, makes the truck feel more luxurious than ever before without losing its go-anywhere edge. Add in plenty of modern tech features, and there is no reason not to buy a CPO Silverado.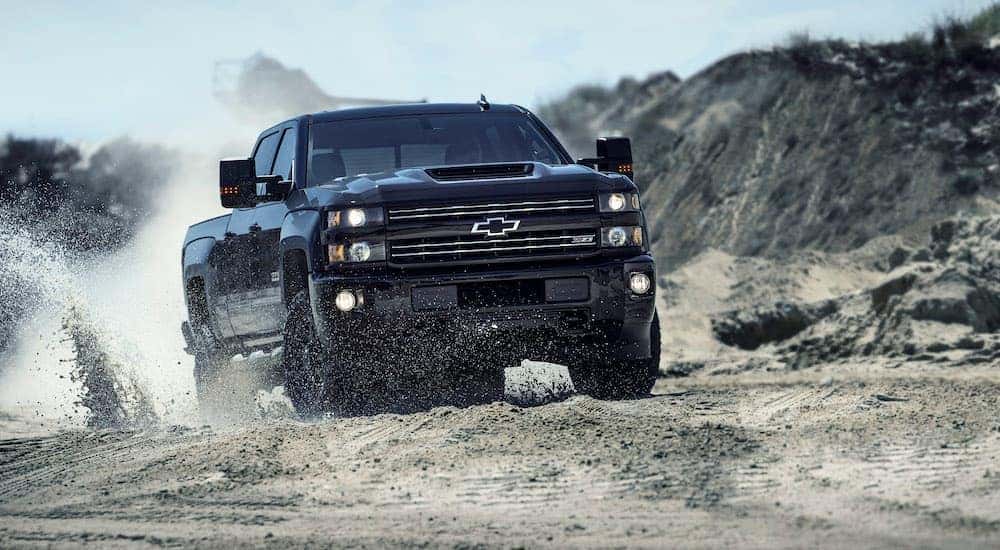 Four- Off-Road
Still not convinced? With a Chevy Silverado, a driver no longer has to wonder if their truck will take them where they want to be, whether across fields, forests, desert, or mountains. The Silverado is ready when you are. Especially if you consider the likes of the Silverado 1500 Trail Boss, which comes loaded with tons of great features to tackle the rough terrain, be it slippery mud or a rocky trail. The Trail Boss comes with a V8 engine, four-wheel drive, hill descent control, and more. The capability, comfort, and affordability that come with the Trail Boss are unbeatable when you compare it to other makes and models in its class.
Five- A Natural Collaboration
The Silverado is a truck of many faces, which makes sense given its overall mass appeal. The versatility of its special limited editions assures there is something to suit every driver, no matter their lifestyle. Take, for instance, the 2021 Realtree Edition. Chevy geared up with the popular camo brand Realtree to create this truck based on the rugged Trail Boss build. The model is geared towards the hunter and nature lover with DuraTrac tires and camouflage interior and exterior accents.
Six- Sleek and Modern
Are you looking for a truck with a little more flair but all the power of a traditional full-size truck? Check out the 2019 Silverado Redline edition. This truck, done in subtle monotones with hints of high gloss, is set off with streaks of vibrant red on the wheels and mirrors for that extra pop of color. It even comes with special red-outlined black badging that makes this CPO model really stand out from the crowd.
Seven- Paint it Black
Staying with the rugged theme of the great outdoors while adding a hint of minimalist sophistication, the 2020 Silverado Trail Boss Midnight Edition hits all the right notes. The truck fits right in on and off the road with its sleek all-over black-on-black coloring. The bold styling fits together perfectly with the known power of its V8 engine and the high riding, off-road capabilities that the Trail Boss is known for. The bright red tow hooks of the Trail Boss look particularly sharp with the jet-black exterior of the Midnight Edition.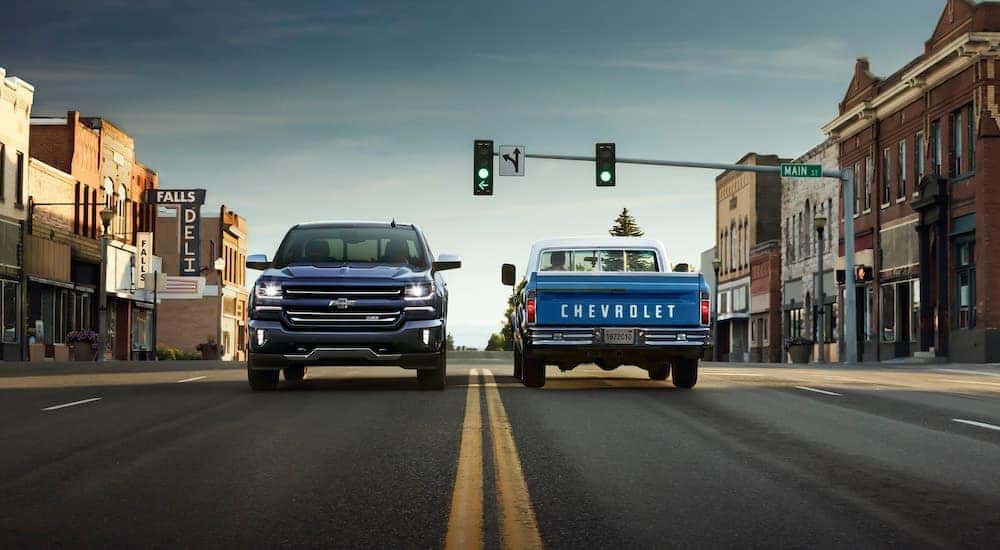 Eight- Over 100 Years of Excellence
Chevy was founded in 1918, and when the brand's 100th anniversary rolled around in 2018, what better way to celebrate than with a special edition truck? If you find one of these trucks on our CPO lot, you are in for something truly special. The Centennial Edition stands out with special 100 Years badging and unique bowtie emblems that include the Chevrolet name. It also comes standard with the top 6.2L V8 engine and the Z71 off-road package, providing all the capability you need for hard work and serious off-roading–providing you aren't worried about getting its beautiful exterior dinged up.
Nine- A Hybrid That Time Forgot
The first Silverado mild-hybrid was introduced back in 2004, only to be discontinued a couple of years later. The extended battery life helped make it easier for the truck to sit idling for a period of time, making it popular with workers who were using tools and other features on the truck on the job site. These models were never produced in large numbers and are no longer available as CPO. But the good news? Starting in 2016, Chevy introduced an ungraded Silverado 1500 mild-hybrid option with eAssist technology. The eAssist system works with the truck's already powerful V8 engine, giving it a healthy boost when necessary.
Ten- Last But Not Least
When a driver buys a Chevy Silverado 1500, whether new, used, or Certified Pre-Owned, they know they're not just getting a truck but a lifetime of value. The Chevy Silverado is known to be one of the longest-lasting full-size trucks on the market. Designed for the jobsite and off-road adventures, it's no wonder reliability and practicality are two things the truck has become known for. When you buy CPO Silverado 1500 from Duke Automotive, you are getting a truck that you can count on.